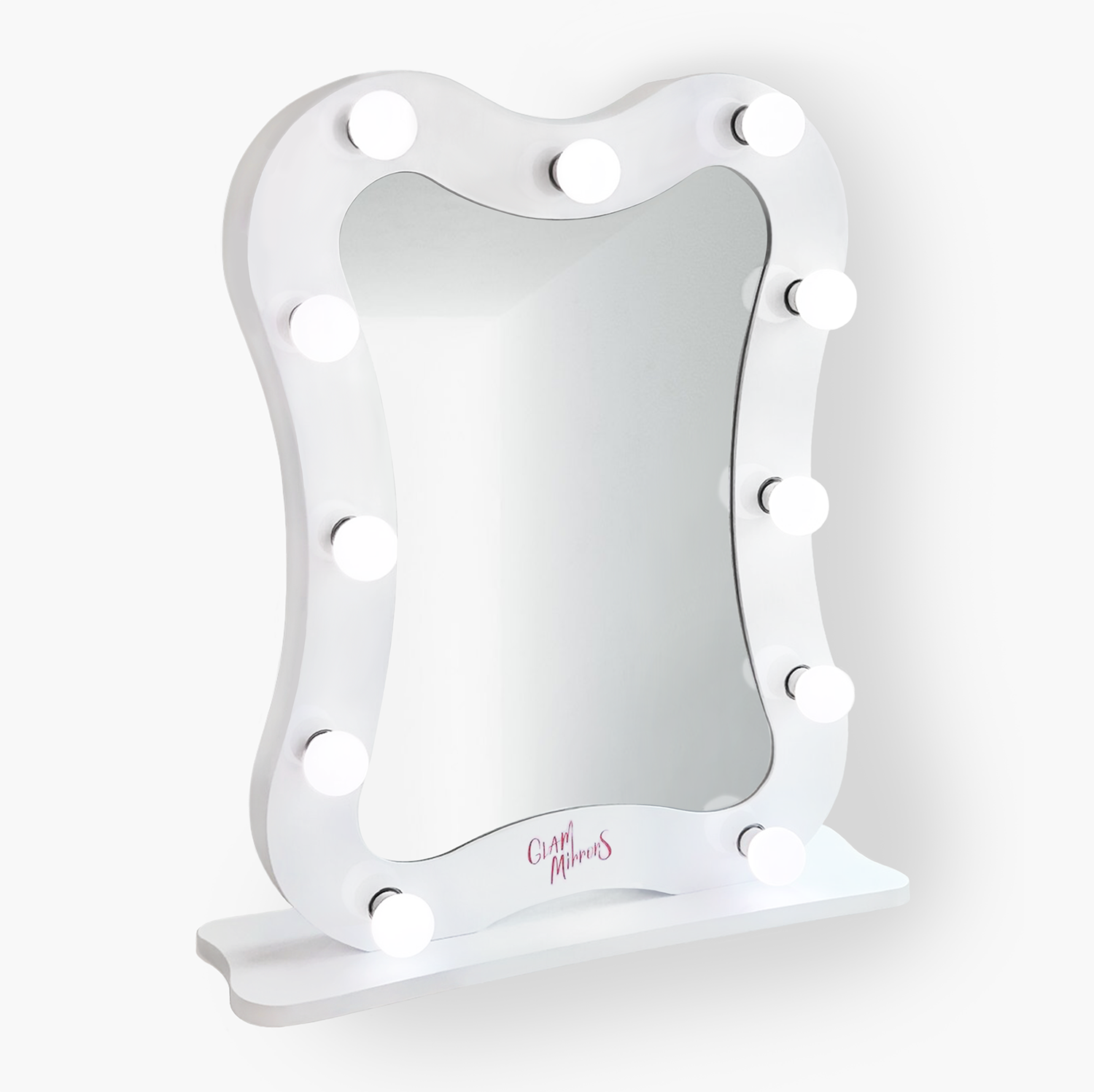 Description
We brought some South Beach sizzle and whitewashed art deco to the Contessa Glam Mirror. The framed border sets this Hollywood mirror apart, reminiscent of classic hotel marquees just off the beach. Clean lines extend all the way to the base; place on the makeup table of your choice or hang directly on the wall. An integrated outlet keeps heated tools close when you need to transition styles from day to night. It's as essential as suntan lotion and your favorite bathing suit.
About Your Glam Mirror
Glam Mirrors uses only the highest quality, distortion-free mirrors. The Monroe Glam Mirror is lined with 14 custom bulbs (with a lifespan of 50,000 hours) to ensure lifelike, accurate color representation. Measured by the Color Rendering Index, Glam Mirrors use bulbs exceeding 90 for professional results.
intsallation Video
The Vogue a Curved Glam Mirror:
Get ready to hit the red carpet, land that leading role, mesmerize the masses during your nightly talk show interviews - or perhaps simply look and feel your greatest on a date with friends! You absolutely will after spending time with our Hollywood mirror: a personal routine must have.
At over twenty five inches high by thirty one inches wide, this mirror transforms a personal space into a professional environment. Makeup application has never been easier or more precise, and with fourteen energy efficient LED bulbs surrounding our world class mirror surface in a traditional dressing room design, you'll be immersed in a sense of confidence with a "let's go conquer the world" attitude.
An included support stand lets the otherwise wall-mounted mirror become freestanding, and by utilizing a standard plug, it can be placed in various areas throughout your home. Put one in your daughter's closet and she'll feel like a princess; give one to your mother so she knows she's still a star. Wherever you choose to place it, the Hollywood mirror will let the important people in your life know they're the stars of the show.
.
Featured Collection